Town of Oshkosh, Winnebago County, WI
The Town of Oshkosh is excited to report that within this past week the Vinland Street project is complete! Looking great is about 1-1/2 miles of a newly asphalted road with freshly painted lines.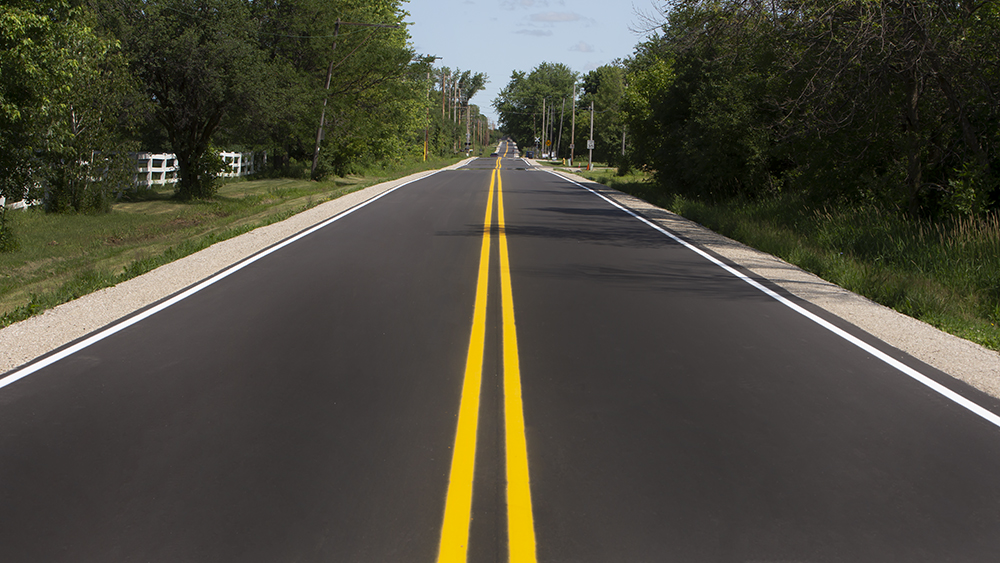 In the spring of 2020, we were notified that the Town of Oshkosh was a recipient of the Multimodal Local Supplement (MLS) grant award that amended into an LRIP funding 90% of the project by the State. The Town of Oshkosh submitted application was coordinated effort with and included the City of Oshkosh as a co-sponsor, along with input from Winnebago County.
Our engineer immediately went to work, bidding the project, lining up the schedule, preparing to begin construction mid-summer. The project stalled when Wisconsin Public Service and the communication company decided to upgrade services in road right-of-way that took longer than expected, postponing the project to 2021.
As soon as weather permitted, the project started back up in April 2021 with ditch work making it to completion by the end of June.
The lead players in getting it done, and a huge thank you goes out to our engineers Mike Siewert and Abby Maslanka of Martenson & Eisele, Inc., being the driving force, and Northeast Asphalt for their professional product.
We are thankful for the funding from the State of Wisconsin and to the Wisconsin Towns Association (TAC, Town Advocacy Council, executive committee) for pushing hard for more transportation aid to rural communities allowing for this much-needed road re-construction to move forward.
Pre-construction photos below.