2022 Election Dates
Spring Primary Election - Tuesday, February 15, 2022
Spring Election - Tuesday, April 5, 2022
Partisan Primary Election - Tuesday, August 9, 2022
General Election - Tuesday, November 8, 2022
View what is on your ballot at MyVote Wisconsin website
Absentee Ballot Application
Form EL-121
You must be REGISTERED TO VOTE before an absentee ballot can be issued.
Apply online: (notification is sent to clerk of completed application)
To apply for an absentee ballot online go to: MyVoteWI.

Go to the My Vote WI website, click web address: https://myvote.wi.gov/en-us/
Click/tap on Vote Absentee button/tile
Search your first and last name, and birthdate (do not use hyphens, slashes) 2-digits month, 2-digits day, 4-digits year
If you cannot find yourself, call 920-235-7771

A qualified photo ID will be required to upload if it is not already on file with the clerk.
Contact the town clerk if you need further assistance.
Apply by Mail or Email:
Apply In-Person:
Last day to vote in-person is 5:00 p.m. the Friday before an election in the clerk's office.
Please call ahead at 920-235-7771 or email clerk@town.oshkosh.wi.gov to confirm a day and time
Come prepared with your

Photo ID
Voter Registration Application
Form EL-131 
Registration Online:
Registration By Mail or Email:
Registration In-Person:
Registration at the Polling Place on Election Day:
Submit Application to:
Mailed - Town Clerk Jeannette Merten, 1076 Cozy Lane, Oshkosh WI 54901
Email - clerk@town.oshkosh.wi.gov
Make an Appointment - call 920-235-7771
Polling Place on Election Day
Town of Oshkosh Town Hall, 230 E County Rd Y, Oshkosh WI 54901
Hours: 7:00 a.m. to 8:00 p.m.
Contact Election Inspectors on Election Day: 920-231-5887 (town hall)
For the most current information regarding Election law, procedure, and forms.
Photo ID Law
Bring it to the ballot.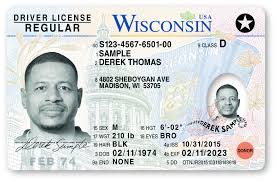 Learn more about Photo ID law and acceptable Photo IDs required to vote, please visit the Wisconsin Elections Commission website.
Free State ID card for voting
For instructions on how to obtain a Free State ID card, please visit: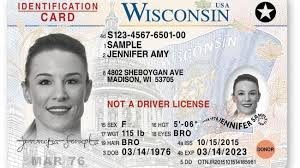 Items to bring with you when applying for a State ID are listed on the DMV website.
ID Card for voting phone (608) 266-1069
All other ID Card questions phone (608) 264-7447
Document verification petition process for a Wisconsin ID Card for voting purposes WIDOT website
I moved and/or changed my name
You must re-register to vote.
Wisconsin law requires that you live at your current address for 28 consecutive days to be eligible to vote from your new address.
If you lived at your new address for less than 28 consecutive days before the election you are still eligible to vote from your former address.
If you have moved to Wisconsin less than 28 consecutive days before an election you may be eligible to cast a Presidential-only ballot.  For more information on eligibility requirements, please see the Voter Eligibility Guide.

Photo ID

is required to vote.

Proof of Residency

is required to register.
Training is required and provided. Training and working the polls are paid at $12/hour. Election Inspectors work 1/2-day shifts.
More information about being a poll worker/Election inspector can be found at the State website.
Qualifications for an Elections Inspector are:
18-years old or older and US Citizen
Read, Write and Understand the English Language
Must be a qualified elector of Winnebago County
High school students; if you are interested in being an Elections Inspector the qualifications are:
The age of 16 or 17
Must be a resident of the Town of Oshkosh
Have a 3.0 grade point average or equivalent
Have permission from a parent and school representative
Election inspectors are exempt from FICA withholdings up to $1700 gross wage per calendar year.